Lisa Beth Darling's books on Goodreads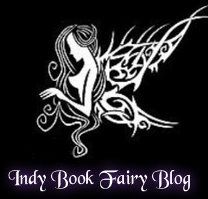 They will find out what is unique about you, and they will destroy you for it.
Jon Stewart speaking on bullying and the mob mentality
You have been REDIRECTED TO THIS PAGE due to a broken or no longer used link.
If you were looking for THE BLUE MOON AWARDS they have been defunct for some time and are no longer available. If you were looking for stories in the DAUGHTER OF THE GODS Series some of them may be found here. If you have come to this page from the GENEALOGY LIBRARY please email me to report a broken link. All others should see below to find what they were looking for.
Writing with a strong passionate flare that never flinches, Lisa defiantly ventures where other writers dare not tread. Daring the reader to delve deep into the dark she creates stories filled with heart stopping action, gripping drama, nail biting suspense, and hot steamy sex. This is dark romance at its gritty best. ALL FICTION works are intended for Members of A Mature Adult Audience who love to submerse themselves in the rich seduction of worlds full of love, lust, rage, redemption, obsession, betrayal and madness. They are not for those who are faint of heart or who typically enjoy a sweet read.

By clicking the covers and links below you will enter a myriad of worlds from the heights of Olympus to life in a small New England town. Enter and discover characters bold and brash as Ares God of War, Colonel Kevin Smith and Richard Mason along with villains so dark and ruthless you'll love-to-hate them.
NEW & COMING SOON
THE OF WAR SERIES
This series of critically acclaimed Dark Adult Novels with a paranormal flavor revolves around Ares God of War the Alpha Male Supreme and Maggie MacLeod a Fey who washes up on the shore of his secluded isle and turns his world upside down. 18+ Only Please. This series contains several scenes of graphic sex and violence.
The Heart of War

Within the Heart of Every Warrior Breathes the Soul of a Hero
Even Within The Heart of War Genre: Dark Adult Fiction-Mature Audiences Only Categories: Dark Romance,Greek Mythology, Thriller, Erotica Length: Full-Length Novel Formats: Available in E-book and Paperback




Child of War
A God is Born

Do You Know Damien?
Raven Makes That Kid Look Like An Angel Genre: Dark Adult Fiction-Mature Audiences Only Categories: Dark Romance, Greek Mythology, Thriller, Erotica Length: Full-Length Novel Formats: Available in E-book and Paperback




Christmas Eve
On Olympus

Join Ares and Alena as she bring Christmas and Yuletide to Olympus for the very first time. Genre: Dark Adult Fiction-Mature Audiences Only Categories: Dark Romance, Greek Mythology, Thriller, Erotica Length: Short Story Formats: Available in E-book Only




Child of War
Rising Son

Raven Comes of Age and the world pays a heavy price. Genre: Dark Adult Fiction-Mature Audiences Only Categories: Dark Romance, Greek Mythology, Thriller, Erotica Length: Full-Length Novel Formats: Available in E-book and Paperback





Women of War

Venture through Alena's Family History to discover her true connection to her beloved Ares Genre: Dark Adult Fiction-Mature Audiences Only Categories: Dark Romance, Greek Mythology, Thriller, Erotica Length: Novella Formats: Available in E-book and Paperback


Kingdoms of War


Genre: Dark Adult Fiction-Mature Audiences Only Categories: Dark Romance, Greek Mythology, Thriller, Erotica Length: Full-Length Novel Formats: Available in E-book and Paperback




OF WAR Complete

E-Book Lovers this is your best chance to get in on the action, suspense, love, lust, rage, and redemption that the OF WAR Series has to offer.

Genre:

Dark Adult Fiction Series

Categories:

Dark Romance, Paranormal, Greek Mythology, Thriller, Erotic

The No Box Set Includes:
The Heart of War
Child of War-A God is Born
Christmas Eve on Olympus
Child of War-Rising Son
Women of War
Kingdoms of War
1,732 pages 750,000 words
are contained within this e-book only set





Fifty Shades OF WAR

The anti Fifty Shades of Grey 'fan' fiction

Genre:

Dark Adult Fiction

Categories:

Parody, Adult Romance/Thriller

Get it Free from

in .mobi and .epub formats
No coupon code required upon checkout
STANDALONE & NON-FICTION
OBSESSION

In A Small Town Secrets Are Kept and then They Kill
Genre: Dark Adult Fiction Categories: Horror, Dark Romance, Mystery, Suspense, Thriller Length: Novel Formats: Available in E-book and Paperback

Dream Weaver

Enter A World Where Even the Sweetest of Dreams Can Become a Nightmare Genre: Fiction Adult Categories: Thriller, Contemporary Romance Length: Full-Length Novel Formats: Available in E-book and Paperback

The Limikkin

Strange Things Can Happen on a Rainy New England Night Genre: Dark Fiction Adult Categories: Horror, Contemporary Romance, Short Story Length: Short Story Formats: Available in E-book Only




The Shame of
Eminent Domain-Fort Trumbull

Photo essay of the Fort Trumbull area of New London, CT years after the City won its eminent domain case against the residents. Among the ashes of broken promises now lies only a barren graceless field Genre: Non-Fiction, Photojournalism Categories: New London, Fort Trumbull, Photography Formats: Available in E-book and Paperback




A Window To
Magickal Herbalism

A Beginner's Guide to the use of herbs medicinally and magickally. Genre: Non-Fiction Categories: Herbs, Herbology, Herbalism, Pagan, Wiccan Formats: Available in E-book and Paperback




Sex, Love, Magick

A Beginner's Guide to the use of sex for ritual use. Genre: Non-Fiction Categories: Sex, Love, Wiccan,Pagan, Ritual,Spells Formats: Available in E-book Only

Photography Gallery

Photographs of Southeastern, CT Author: Lisa Beth Darling
Non-Fiction Photography



Standing at Love's Door



Roy Gorman

Connecticut DJ Services, Musician, and More Musician: Roy Gorman


Sound Enforcement DJ Services
Music Downloads

Copyright 2011-2015 Lisa Beth Darling and Moon Mistress Publishing USA All Rights Reserved